San Antonio & Surrounding Areas Garage Door Experts
Welcome to Garage Door Masters; we provide reliable and affordable garage door sales, repair and installation services in San Antonio and the surrounding areas. Contact us for same-day garage door services today.
San Antonio's Garage Door Company
We're a great team of dedicated professionals who are highly equipped to handle all kinds of garage door dealings. We provide reliable garage door services that span across garage door repairs, garage door installations, garage door maintenance, garage door consultation, as well as other garage door engagements.
As one of the leading garage door companies in San Antonio, we have a reputation to uphold, and that's why we always ensure that every client is satisfied with our services. We work with the best manufacturers in the garage door industry to get you the best products for your needs. For more info, questions, or clarifications, please don't hesitate to contact us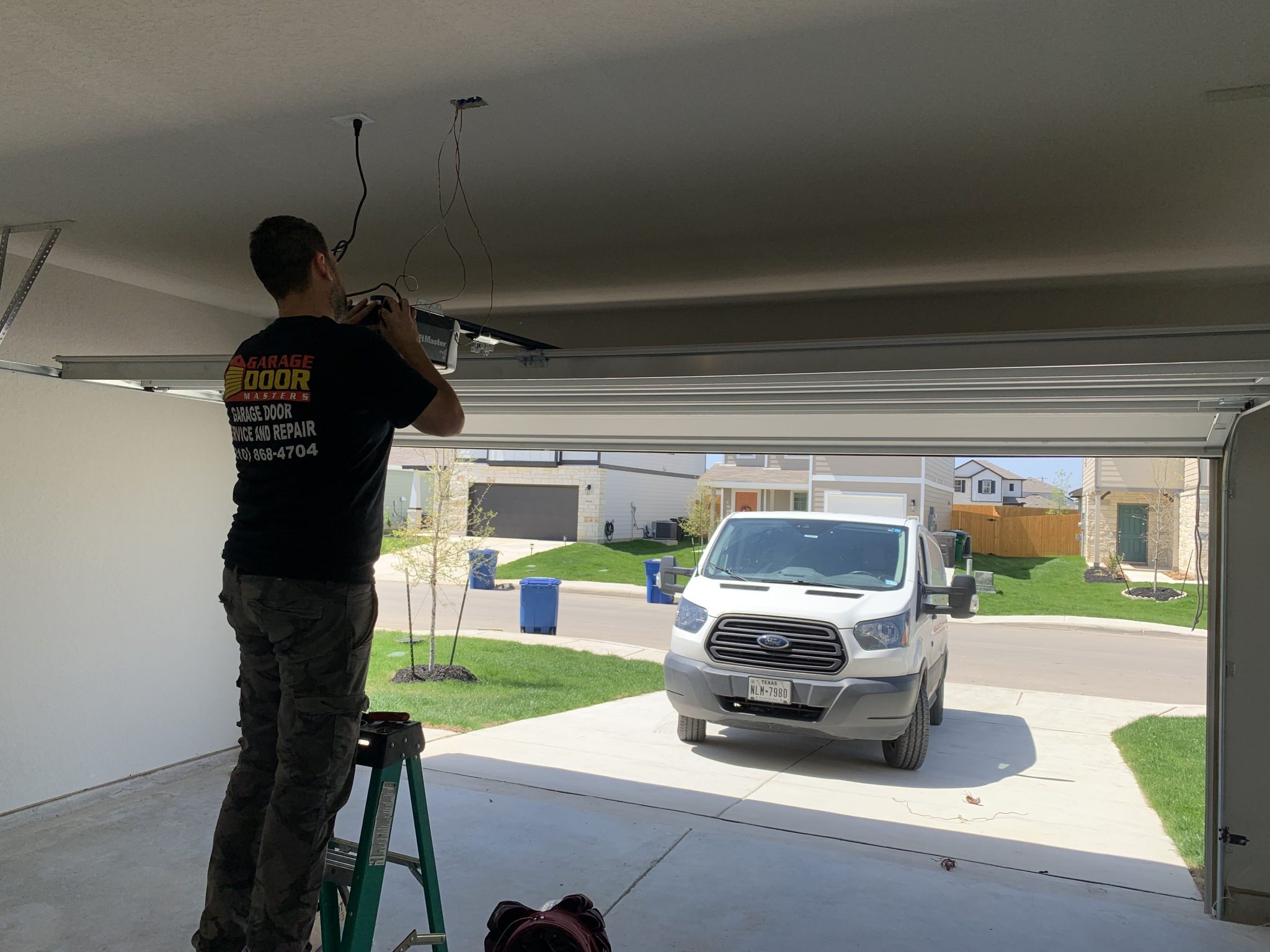 Your One-Stop Shop For All Garage Door Solutions
We provide flawless and affordable garage doors repair and related services in San Antonio, TX, and surrounding areas such as:
Do you seek reliable and efficient garage repair services for your residential or commercial property? Then SA Garage Door Masters is the garage door supplier company you seek! No matter what garage door issues you're facing, our skilled and experienced technicians will be able to provide a lasting solution. We're also proud to offer 24/7 garage door repair service in San Antonio, TX, and the surrounding areas so that you're never left stranded with a broken garage door.
In cases when your garage door ceases to open or close properly. It needs the attention of a professional garage door technician. Here, you can easily count on us to deliver within the shortest possible time. Garage doors repairs are our specialty, and we guarantee your satisfaction with every job that we complete. We fix garage doors of all types and models while maintaining a high level of quality in our services. From overhead door or garage door cables and tracks to springs and openers, we got you covered.
Are you looking for a brand new garage door installation for your home or business? Then you've come to the right place! Garage Door Masters is a leading provider of garage door installation services in San Antonio, TX, and we're proud to offer our services at some of the most competitive rates in town. We also offer a wide range of garage doors to choose from so that you can find the perfect one for your needs.
Do you need to replace your old and worn-out garage door? Then look no further than Garage Door Masters! We're a leading provider of garage door replacement services in San Antonio, TX, and we can help you find the perfect replacement for your needs. Our garage door showroom features a wide range of options for you to choose from, and our experienced technicians will be able to install your new door in no time.
Keep your garage door in top condition with our professional garage door maintenance services. Our team of experienced technicians will thoroughly inspect your garage door from hinges, rollers, remotes, torsion, sensors, electronics, etc., and identify any potential issues that could cause problems in the future. We'll then provide a detailed report of our findings so that you can make an informed decision about the best way to proceed.
We help our clients make the right and best selection for their garage door openers, all of which are geared towards giving our clients the maximum security, convenience, and flexibility needed. Our garage door pros are highly trained experts who are always available 24/7 and reliable to discuss the garage door opener options you can explore.
We also do well to provide you with reliable garage door spring repair as well as its replacement. All you have to do is contact us to get your broken garage door spring fixed immediately! Our garage door spring repair product is of the best quality, and we will also see to it that your garage door is working perfectly before we leave. Our techs will arrive at your doorsteps fully equipped with the best tools, equipment, and replacement parts to fix your garage door spring repair in no time.
In cases where your garage door opener is faulted with its functional capacity, we have highly trained garage door professionals to repair all garage door openers' brands. You can also reach us in cases of emergency garage door opener repairs, and we'll be sure to get there in no time. Our garage door repair product lines are top-notch, and we can quickly work on your opener issues with little time and deliver the best service garage door opener repair in San Antonio, Texas.
We also provide customized garage door solutions and services to all commercial properties and business owners with their unique needs and requirements. Businesses have different garage door requirements than residential properties, and we're here to help you find the perfect solution for your needs. Whether your garage door breaks down in the middle of the night or you need a new installation for your business, we've got you covered.
Whether you are looking for Garage door services for your residential property or need a garage door solution for your commercial property, Garage Door Master is here to be your trusted partner in all things garage doors. We understand the importance of accurate garage door quotes and estimates that align with your unique budget and requirements. By reaching out to us today, you'll gain valuable insights and personalized recommendations to ensure your garage door needs are met with precision.
Don't hesitate to take the first step towards a seamless garage door solution – Contact our team of garage door experts today for a free on-site consultation.
Repair, Quote, or Q&A - We're just a message away, with responses typically within minutes.
Garage Door Industry Leaders in San Antonio
If you're looking for a reliable and affordable garage door repair company in San Antonio, Texas, look no further than Garage Door Masters. Our team of experienced and certified technicians can handle any repair, big or small. We're proud to offer same-day service so that you can get your garage door back up and running as quickly as possible.
Garage Door Masters has been repairing and servicing garage doors in San Antonio for over 20 years. We're a locally owned and operated business, so we know the ins and outs of the city's garage doors. We're dedicated to providing our customers with the best possible service, which is why we offer a 100% satisfaction guarantee on all of our work.
If your garage door is giving you trouble, call the trusted garage door supplier in San Antonio, TX—Garage Door Masters today. We'll be happy to come out and take a look. We'll give you an honest assessment of the situation and let you know what needs to be done to get your door back in working order. Contact us today to schedule a service appointment.
#1 Garage Door Supplier & Garage Door Repair Experts
San Antonio Garage Door Masters possess all the required skills, knowledge, and expertise needed to carry out all garage door services with a 100% satisfaction guaranteed. Hence, you can trust our credibility to deliver top-notch quality at all times. What's more, we also provide a 24/7 emergency garage door repair service to meet your needs better. SA Garage Door Masters is fully licensed and insured. If you reside in San Antonio, TX, or its environment, feel free to contact us today.
Whether you seek garage door services for your residential or commercial property, you can contact us to get an estimated cost of the garage door service you require. We will give you the best according to what will meet your budget and needs. You can also get a free quote from us anytime. Elevate your garage door experience – contact us today for unparalleled service.
Looking for the best garage door repair?

Garage Door Masters

is the best for you!